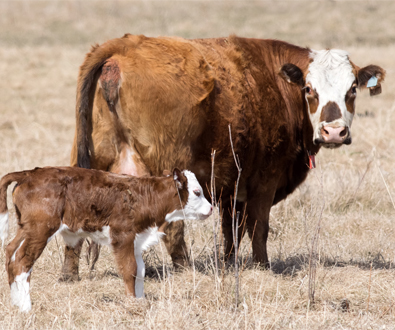 July 27, 2016
Parentage information is critical to the accuracy of genetic prediction. In the cattle industry, understanding parentage can inform decisions about which animal to retain or market.
Currently, most laboratories use simple sequence repeats (SSRs) to identify sequences of DNA inherited in a simple Mendelian manner from parent to offspring. While this approach can be an effective means for determining parentage, it does not provide any additional information about traits relevant to understanding an animal's potential.
The TruSeq Bovine Parentage Sequencing Panel, Illumina's newest solution for the cattle industry, adds another dimension to parentage testing by providing data about economically relevant traits using single nucleotide polymorphisms (SNPs). Tested in 15 common cattle breeds, the kit can help labs conducting parentage testing confidently and cost-effectively identify cattle parentage while using targeted resequencing to get a clearer picture of an animal's genetic characteristics.
The new kit gives labs the ability to test for 266 SNP-based markers, including 200 markers recommended by the International Society for Animal Genetics (ISAG) for establishing parentage in cattle, and 66 additional SNPs associated with economically relevant traits (milk proteins, fertility, genetic defects and predisposition to disease). It also allows laboratories to run 96 samples together, and quickly deliver a report in 1.5 days.
"We have evaluated many techniques for identification of bovine parentage. The TruSeq Bovine Parentage Sequencing Panel is an easy-to-use option that provides accurate information for use in parentage verification as well as information about genetic traits important for enabling herd management decisions," said Dr. Chantal Audeval, Head of Animal Health Department at Laboratoire Vétérinaire Départemental de la Nièvre (France).
"Illumina is proud to support labs that offer bovine parentage testing with this product," said Ryan Rapp, Associate Director for Agrigenomics at Illumina. "This scalable offering will help labs keep up with growing demand for parentage testing and support their customers with accurate typing information."
Illumina will begin shipping the TruSeq Bovine Parentage Sequencing Panel in August.