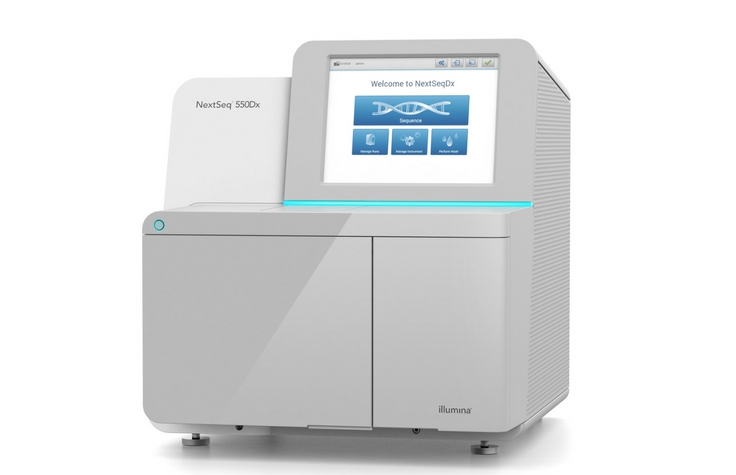 March 28, 2018
Illumina recently received an importing certificate for the NextSeq™ 550Dx instrument by MDITAC (Medical Device Information and Technology Assistance Center) designated by the Ministry of Food and Drug Safety (MFDS) in South Korea. The NextSeq 550Dx is the company's second regulated sequencer, following the MiSeqDx® Instrument, which was approved in 2016.
With these sequencers, Illumina now has a highly robust diagnostic NGS product portfolio capable of covering a broad range of clinical applications to serve almost any clinical lab need for NGS-based in vitro diagnostic (IVD) products in South Korea.
For large clinical laboratories, the NextSeq 550Dx instrument offers a validated high-throughput platform and will soon provide access to an expanding pipeline of clinical applications in oncology and reproductive health.
"This successful approval is another important milestone in furthering our comprehensive regulatory strategy in the APAC region," shared Gretchen Weightman, Vice President and General Manager for Illumina in the Asia Pacific region. "Advancements in our understanding of genetics have the potential to change the practice of medicine and enable genomics-based healthcare. We are thrilled to achieve this regulatory milestone which allows Illumina to deliver the next level in diagnostic power to the clinical labs in South Korea."