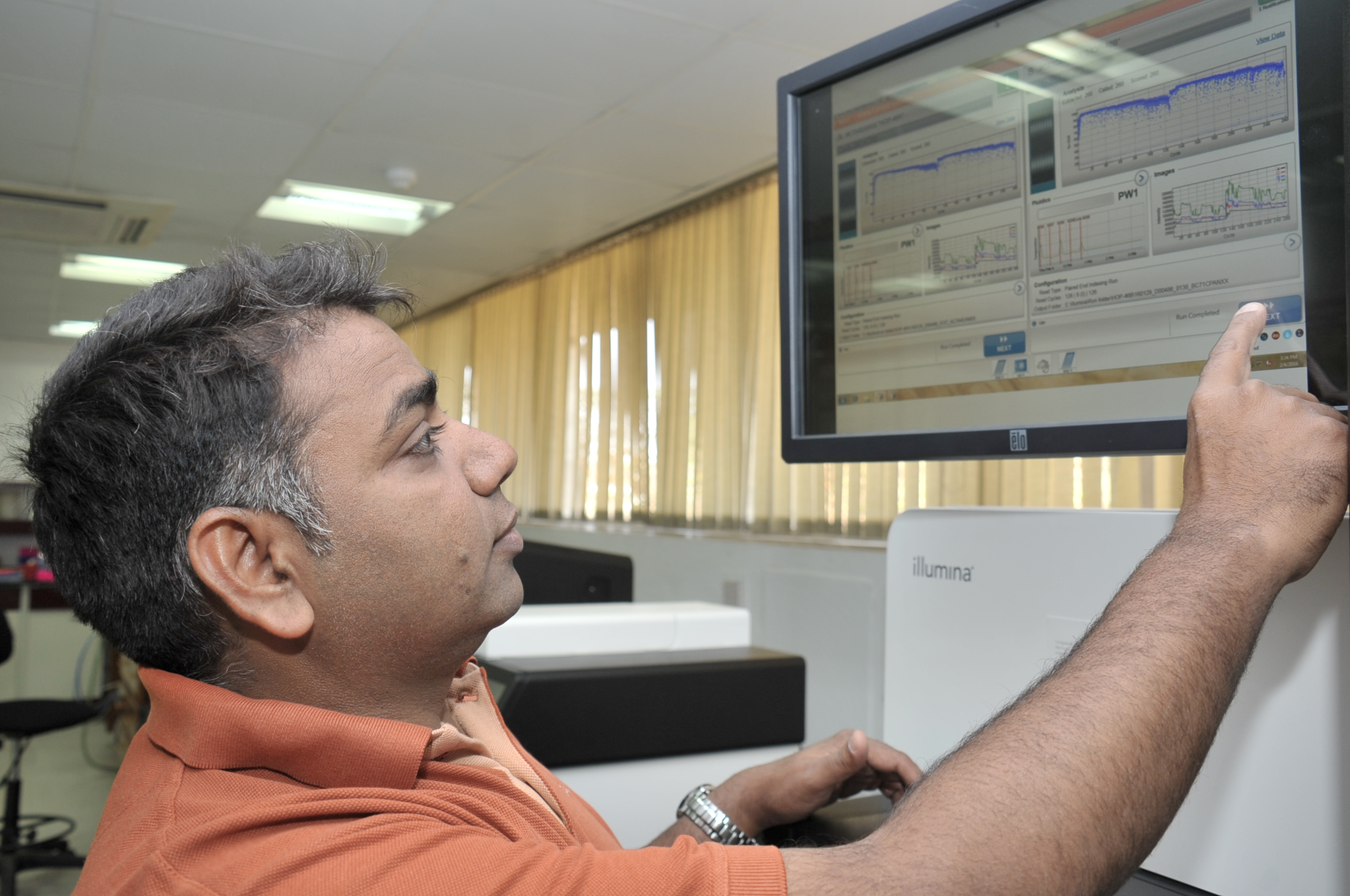 October 25, 2016
International Crops Research Institute for the Semi-Arid Tropics (ICRISAT) scientist Dr. Rajeev Varshney was awarded the prestigious Shanti Swarup Bhatnagar Award last month. Varshney, who is Research Program Director-Genetic Gains at ICRISAT, has focused his research on completing genome sequences of agriculturally important crops in India to develop more productive varieties of pigeonpea, chickpea, and groundnut.
The award, often dubbed the Nobel Prize of India, honors multidisciplinary science and was awarded on the basis of contributions to science done by scientists in India. Although Varshney is one of only a few agricultural scientists to receive the award so far, Indian Prime Minister Narendra Modi discussed the need for science to improve the economic conditions facing Indian farmers in his speech at the award ceremony.
Varshney, who has been working at ICRISAT for 11 years, has led several international genome sequencing consortia focused on agriculturally important crops in India. In 2013, Varshney and his ICRISAT colleagues were the recipients of Illumina's Agricultural Greater Good Initiative grant, which was used to further research into the genetics and molecular breeding of the pigeonpea, aimed at improving the productivity of this staple crop used for food, feed, and fuel production in India and Africa.
Research proposals for the 2017 Agricultural Greater Good Initiative grant will be accepted until December 2, 2016.