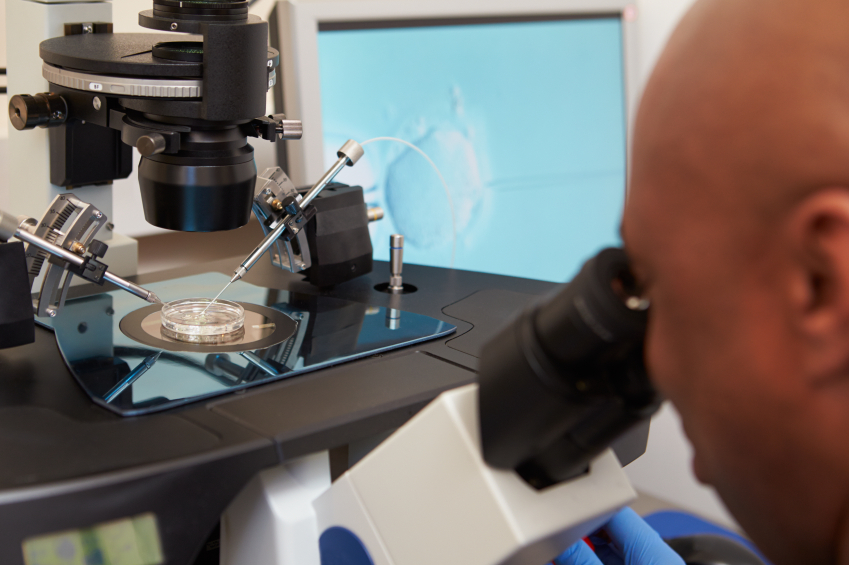 February 12, 2015
Whether they are screening the genetic viability of embryos post-fertilization or seeking the cause of genetic abnormalities after a child is born, clinical researchers will soon be able to perform a wide variety of applications at every stage of the reproductive and genetic health spectrum on a single platform.

Illumina's NextSeq 550 combines next-generation sequencing (NGS) with microarray scanning, in a first of its kind, giving scientists a suite of genomic applications that can analyze and deliver fast and reliable information for research into reproductive and genetic health.
"The value we're offering for customers is the ability to connect the continuum of applications with a single instrument," said Rich Shippy, director of product marketing for Illumina's Reproductive and Genetic Health business. "We're making it easier for clinical researchers to adopt what is best for their clinical research setting."
Research laboratories have historically relied on two separate instruments to perform sequencing and microarray scanning—at a high cost in their capital equipment expense. The versatility of the NextSeq 550 allows researchers to sequence whole genomes and exomes, as well as scan for chromosomal aberrations with higher resolution capabilities – resulting in improved detection and a more cost-effective solution for research labs.

As Shippy points out, the NextSeq 550 provides researchers with an all-in-one solution to deliver fast, accurate information as they move through the reproductive and genetic health care spectrum from preconception and fertilization to postnatal genetic screening.
Preimplantation genetic diagnosis and in-vitro fertilization applications

Preimplantation genetic diagnosis (PGD) is the process to screen embryos when there is a risk of inheriting a severe genetic disease from the parents. Using the NextSeq 550, researchers can gain genome-wide insight into the inheritance of genetic disorders at the single cell level.
Karyomapping is a microarray-based rapid single-gene PGD technique that detects genetic disease in embryos before in vitro fertilization. Researchers are able to access the karyomapping microarray application as well as the sequencing functionality on NextSeq 550, casting a wider net of applications that can be tailored to their needs.
Postnatal applications
For inherited condition screening, the high throughput capabilities of the NextSeq 550 allow researchers to assess many genes at the same time— eliminating the need to perform multiple tests and expediting the process of finding the genetic cause of disease.

Another added benefit, Shippy explains, is consistency in interpretation.
"The labs will have the same professional interpretation expertise, meaning the same cytogenetic directors and molecular pathologists will be able to review the data to be interpreted within the same facility. The NextSeq 550 represents a convergence of molecular genetics and cytogenetics on a single platform." And, says Shippy, "Arrays represent an excellent tool to measure copy number variation (CNVs) and absence of heterozygosity (AOH) across the genome, while sequence-level variants (SNVs) can be assessed with the NextSeq 550 sequencing functionality."
The NextSeq 550 is currently available for order and will begin shipping in Q2 2015.
Click here to see Rich Shippy unveil the NextSeq 550.