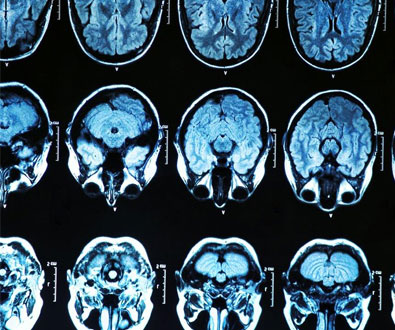 July 8, 2015
Neurodegenerative and psychiatric disorders are tricky to study. They can develop at several stages during a person's life and are associated with a range of cognitive and physical symptoms. In Alzheimer's disease (AD), a progressive neurodegenerative disorder, symptoms often begin to appear around age 65 and can be subtle at first. Early stages begin with memory lapses, confusion, mood, and personality changes. As the disease progresses, sufferers are unable to recognize family and friends; experience hallucinations, paranoia, and impulsivity; and eventually lose their ability to communicate and complete daily tasks. AD is estimated to afflict more than 26 million people worldwide1 and can only be diagnosed definitively at autopsy. We still don't fully understand its cause and have yet to develop a test to definitively diagnose the disorder while the patient is still alive.
Burgeoning research demonstrates that more than our inherited genes play an important role in dementia and psychiatric disorders. Environmental factors such as cigarette smoke or alcohol exposure also have the potential to alter our DNA and initiate the onset of disease pathology. Scientists at the University of Exeter Medical School and the Institute of Psychiatry, Psychology and Neuroscience (IoPPN) at King's College London are using genomic technologies to peer into the epigenome, the suite of DNA chemical modifications that alter the way certain genes are expressed. The hope is that these studies will lead them to the mechanisms responsible for disease onset, while offering targets for the development of therapeutics and diagnostics.
Jonathan Mill, PhD, professor of Epigenetics as the University of Exeter and King's College of London discusses the challenges and advances in understanding neurodegenerative and cognitive diseases. Find out more about his study here.