Illumina NGS has been the most widely adopted technology for human whole genome sequencing, delivering the most accurate, scalable, cost-effective solution and featured in over 250,000 scientific publications. However, a small portion of the genome remains challenging to map due to highly repetitive or highly homologous regions of the genome.
To address these edge cases, we are developing a novel, high performance long read assay, code named 'Infinity' that will accelerate access to the remaining ~5% of genic regions that are challenging to map. This new, patented technology can deliver contiguous data up to 10Kb and will expand the breadth of applications on Illumina platforms by enabling the most comprehensive view of the genome, including SNPs, indels and structural variants.
The Infinity technology platform combines highly accurate Illumina SBS chemistry, the latest advancements in our data analysis portfolio and a novel proprietary assay to generate long contiguous data to address the most challenging regions of the genome.
This technology brings significant benefits relative to current on-market solutions and is expected to be broadly compatible across Illumina's NGS portfolio and installed base. Illumina remains committed to extending the breadth of applications that it supports and delivering the most complete and comprehensive view of the genome.
Illumina Infinity long read assay features:
Contiguous reads up to 10 kb
~10x the throughput compared to traditional long read technologies
90% less DNA input compared to current Long Read methods
Fully automatable workflow
Highly accurate and fast data analysis enabled through DRAGEN & Illumina Connected Analytics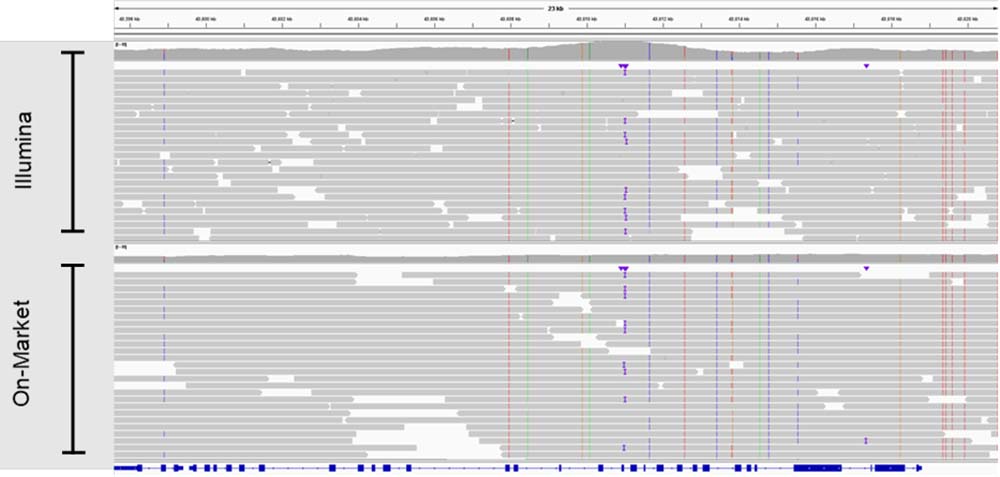 Illumina Infinity Read technology is currently in development with early access planned 2H 2022. Additional information and updates will be shared as they become available. Subscribe below to receive the latest updates and information.