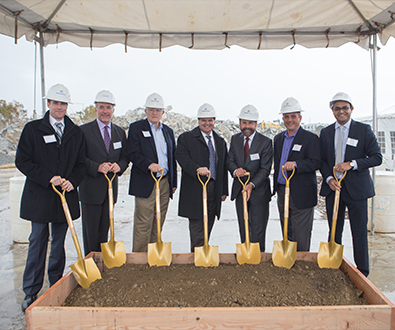 December 3, 2015
Illumina celebrated an exciting milestone, breaking ground on a new 360,000-square-foot laboratory and office development in Foster City, California. Local and state officials, including Senator Jerry Hill and Foster City Mayor Art Kiesel were in attendance to help celebrate the groundbreaking with Illumina and its development partner, BioMed Realty.
The new state-of-the-art campus will be comprised of two Class A laboratory and office buildings totaling 360,000 square feet, which includes a large central quad with an outdoor amphitheater, playing fields, meeting spaces and other recreational features to provide Illumina employees an environment that fosters healthy, engaged employee participation.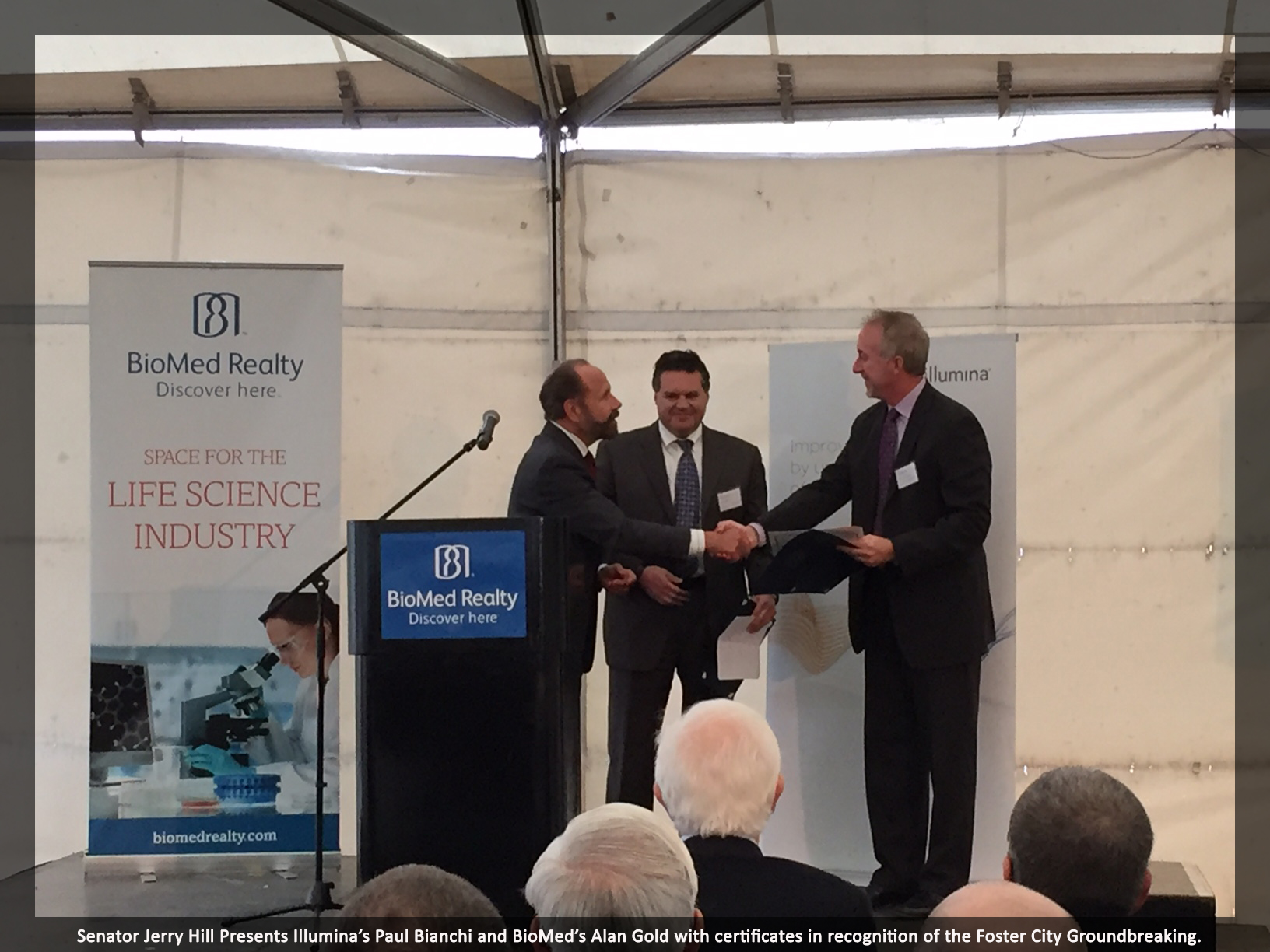 "Illumina has always been committed to innovation and collaboration, and this new facility provides enhanced opportunities for our growing and highly skilled employee base here in the Bay Area," said Paul Bianchi, Senior Vice President of Human Resources at Illumina and future site leader of the Foster City campus. "We are extremely grateful for our partnership with BioMed Realty and the City of Foster City for helping make this happen."
"From the beginning, it has been our joint vision to build a world-class campus which will provide a highly collaborative and connected workplace," said Alan Gold, Chairman and CEO of BioMed Realty. "The laboratory and office buildings will be designed to fit seamlessly into the local setting and will employ modern, creative design, sustainable materials and cutting-edge technology solutions to provide the highest levels of sustainability and energy efficiency."
Senator Jerry Hill also spoke at the event, saying, "This facility represents the Bay Area's largest biotech development in the past decade. In addition to the local and regional benefits, what excites me most are the transformational research, collaborations and discoveries that will take place here."
Illumina's new campus is expected to be delivered in 2017 and targeted to receive LEED® Gold Certification.