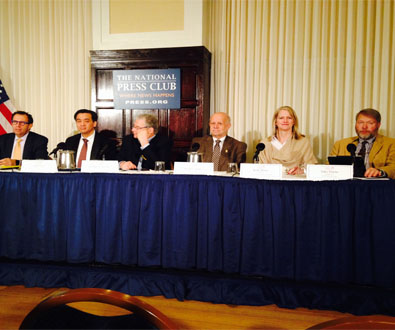 February 19, 2016
Next-generation sequencing (NGS) may offer microbiology laboratories the ability to identify invading microbial culprits regardless of what type of organism is invading be it bacterial, viral, fungal, or parasitic. A new report, released today at an event in Washington, DC by the American Academy of Microbiology (a leadership group within the American Society for Microbiology), describes the operational, technical, regulatory, and strategic challenges clinical laboratories will need to overcome to hasten the implementation of NGS-based tests.
NGS has been used in research settings to aid in the identification of infectious disease agents for several years, but many members of the scientific community have seen its transition to widespread clinical use as slow.
"This technology subverts the diagnostic guessing-game that wastes precious time for the patient and could be the difference between life and death," said Charles Chiu, MD, an Associate Professor at the University of California, San Francisco in Laboratory Medicine. "Delays in microbe identification increase the risk of ineffective treatment and spread of infection," he added.
The report examines what's needed to advance the field of clinical microbiology, including new standards and validation methods, education and training opportunities, regulatory and reimbursement policy changes, and the creation and maintenance of curated and secure databases.
The report is based on a two-day colloquium, hosted by the American Society for Microbiology, which brought together experts from across and outside of the US to discuss the use of NGS technologies in the clinical and public health microbiology laboratories.
"NGS has the potential to improve health care by limiting iterative testing and helping identify pathogens more quickly," said Kelly Hoon, Commercial Development Manager for Microbial and Infectious Disease at Illumina and a participant in the colloquium. "We hope this report brings the community together to address the barriers to widespread implementation of NGS in microbiology laboratories. Ultimately, we believe that NGS will help improve health outcomes."