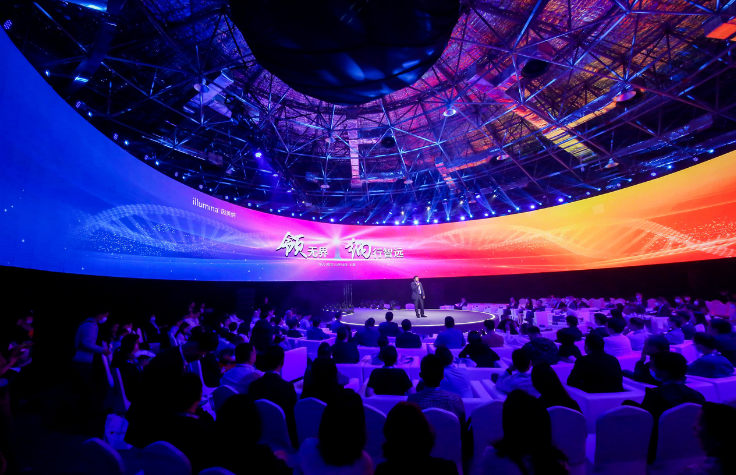 May 19, 2021
China is home to one of the world's fastest-growing genomics markets. In 2020, Chinese genetic testing companies in the primary market raised over RMB 19.3 billion (US $3 billion) in financing—an annual growth rate of 153 percent compared to 2019.
Next-generation sequencing (NGS) can markedly improve human health, enabling earlier diagnoses for rare diseases, more precise pathogen monitoring, and better outcomes for cancer patients.
Every year, four million people in China are diagnosed with cancer and in 2020, the country accounted for 30 percent of cancer-related deaths worldwide. While NGS testing is the only way to match patients with life-saving, personalized therapies—and there are now more than 55 oncology therapies that require genomic CDx testing—just five percent of China's cases are sequenced.
"One set of DNA sequencing may create a different future for a patient," said Han Yusheng, CEO of Burning Rock Dx last week at the first NGS Summit in Shanghai. "Precise testing is becoming increasingly important in comprehensive disease management." Yusheng founded Burning Rock to develop clinical tests and partner with hospitals to promote standardized NGS testing in oncology.
Yusheng was among more than 300 top genomic scientists, venture capitalists, and hospital executives in attendance at the in-person NGS Summit. The sold-out event, hosted by Illumina China, was held in the city's historic Hongkou District, at the landmark 1933 Shanghai.
Another oncology topic at the Summit was multi-cancer early detection. China is on the cusp of transforming cancer survivability with early detection, averting more cancer-related deaths than all current screening, testing, treatment, and surgery standards combined. As the first early cancer screening test is being approved in China, DNA sequencing has extended its value to healthy people.
NGS also has the power to transform public health during a crisis. "To counter the pandemics in the 21st century, clinical laboratories need to be responsible and capable," said Professor Zhu Tongyu, Director of Shanghai Hospital Development Center, and Vice Dean of Zhongshan Hospital affiliated with Fudan University. "As NGS and other novel microbiological technologies have demonstrated solid value in recent years, we must focus on establishing cutting-edge laboratories in the domain to disarm threats toward public health."
A common refrain among leaders in the field is the importance of accountability, collaboration, and shaping a greater ecosystem around NGS. In working to build and empower this ecosystem, Illumina and Sequoia Capital China, a leading investment firm,, announced earlier this year a collaboration to catalyze Chinese startups with the launch of the Sequoia Capital China Intelligent Healthcare Genomics Incubator, Powered by Illumina. The inaugural funding cycle of the genomics incubator will begin in Fall 2021, with applications due June 1. During two six-month funding cycles per year, the genomics incubator will provide selected startups with access to investment and business guidance from Sequoia Capital China as well as access to Illumina sequencing systems, reagents, genomics expertise, and fully operational lab space in Shanghai.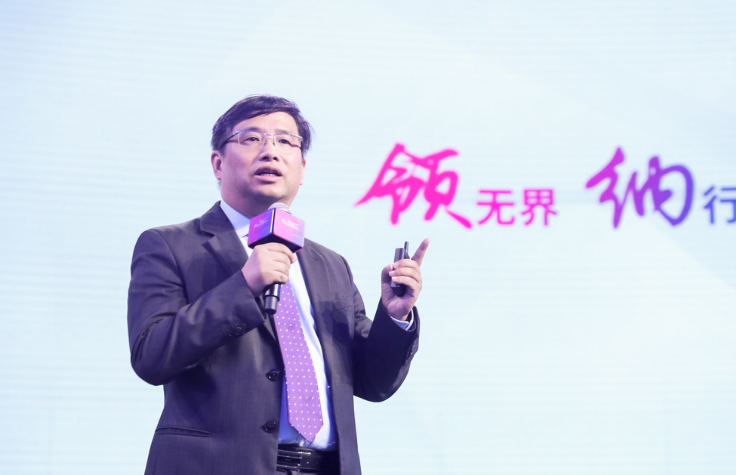 "With the upcoming growth opportunities in China's NGS field, as an industry leader, it is our responsibility and commitment to further fuel collaboration and conversation for NGS industry in China with this platform," said Qing Li, Vice President and General Manager of Illumina Greater China.

"Together, we will unlock the power of the genome and make medicine more preventive and more precise," said Illumina CEO Francis deSouza in his keynote. "We have only just begun."