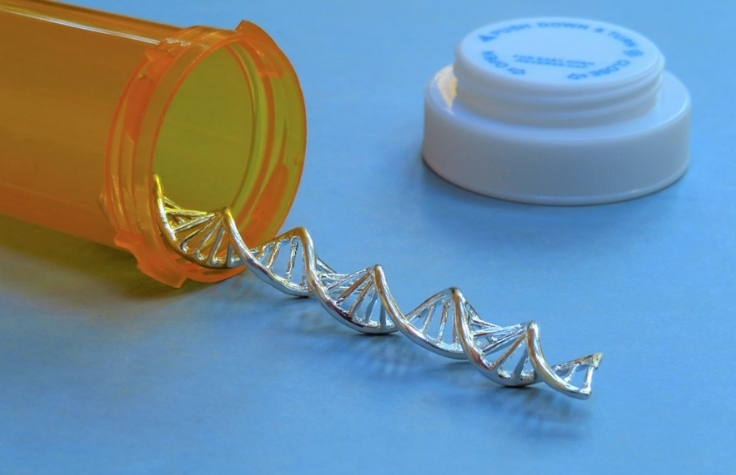 May 4, 2021
The idea of truly personalized medicine is becoming possible through pharmacogenomics (PGx) – the study of how genetic variants in the human genome determine a person's response to medications. Pharmacogenomics holds the potential to transform how clinicians prescribe all therapeutics.
"Outcomes and cost pressures are driving the need to better understand the patient deeper," said Kathleen Barnes, head of the Colorado Center for Personalized Medicine at the University of Colorado. "The underlying unique biology of pharmacogenomics of each person guides care decisions. Without these profiles, even best-intentioned care can result in lack of condition management or even harm."
Illumina is accelerating our understanding of the human genome and pharmaceutical drug metabolism with the launch of the Infinium™ Global Diversity Array with Enhanced PGx. The new InfiniumTM array provides a marked increase in pharmacogenomic content with workflow and analysis upgrades to enable crucial insights about drug metabolism, in a Research Use Only (RUO) setting. This comprehensive workflow is a cost effective, highly accurate genomics solution that will allow healthcare systems to benefit from more than 44,000 genome wide PGx markers.
The Global Diversity Array with Enhanced PGx is a versatile new platform with updated content and enhanced workflows that produce significant time and cost savings for pharmacogenomics research.
With the updated Infinium™ Global Diversity Array with Enhanced PGx, researchers have the ability to interrogate 100% of genes in the A and B CPIC priority levels. This updated array, together with an automated, scalable end-to-end workflow features:
More than 1.9 million markers in total
More than 6,000 variants from PGx databases, including PharmGKB, CPIC, PharmVar, and ClinVar
Accessibility of hard-to-discern PGx genes such as CYP2D6, CYP2B6, and TPMT
3-day turnaround time of blood and saliva samples
Ability to add either custom content or pre-defined, clinically relevant content
A report that includes metabolizer status and star allele calls, generated via integrated interpretation software
"More than 90% of people carry variants that affect drug metabolism and adverse drug reactions are commonplace," said Jim Godsey, VP of Assay Development at Illumina. "Pharmacogenomics is the ideal entry point bringing genomics into routine healthcare settings with easy to interpret data and potentially actionable insights. This robust yet simple solution can drive personalized health care forward, unlocking research insights that help ensure the right treatment, reaches the right person, at the right time."